gfriend – time for the moon night (ENG) 여자친구 밤
His gfriend is a popular idol group in Korea. He made his debut in the Korean music industry under the name of glass beads in 2015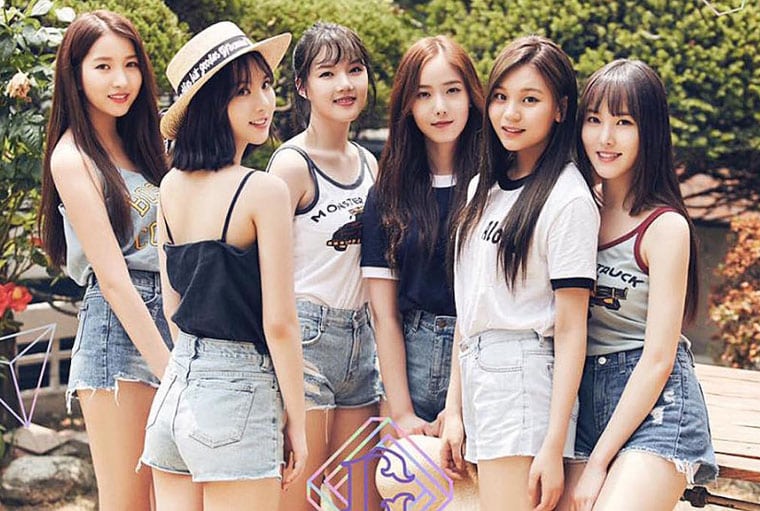 From the very beginning, I became a top-rated girl group through a lot of popular songs. My girlfriend girl group has been holding the same girl concept as the girls group.
We have been trying to transform into a full-fledged girl group after escaping from the concept of girls since 2017 last year
Especially, the album "gfriend – time for the moon night" is composed of melody and dance, which is dynamic and dynamic, reflecting the time to think about a loved one.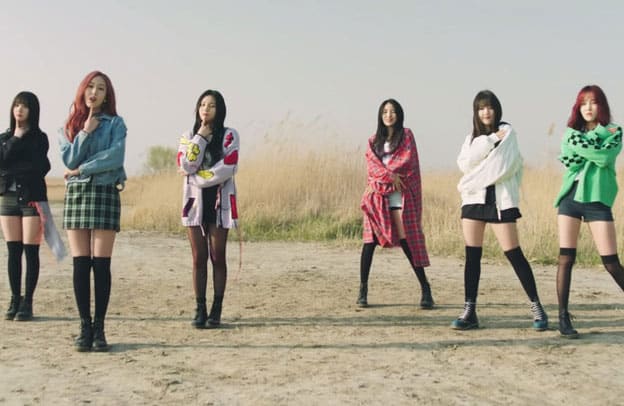 There are many opinions in the music video interpretation of girlfriend night. Let me summarize it briefly.
This is what happens when these friends recall their childhood as they leave the world.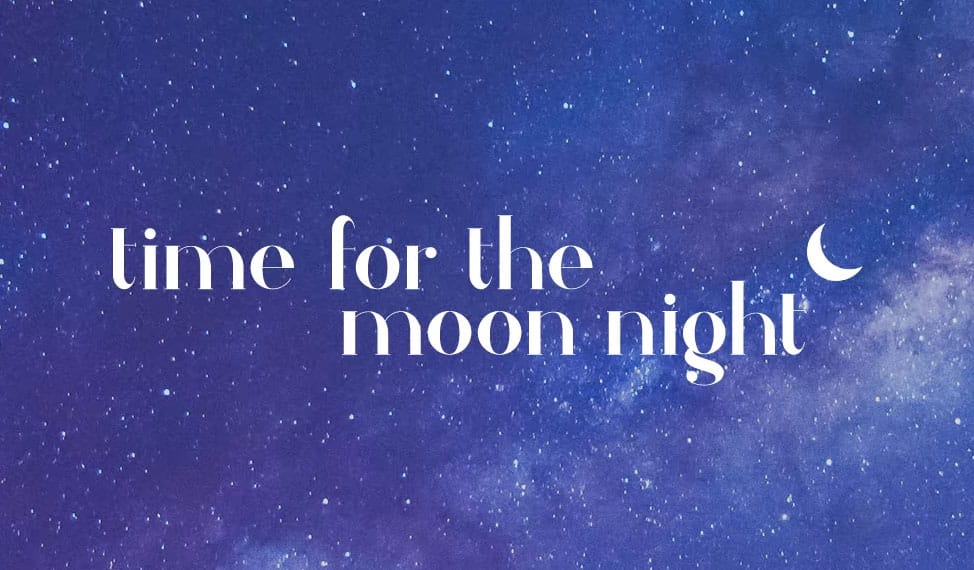 It is a very emotional but sad content, but there may be some people who do not understand too much.
Girlfriend music is so addictive that it does not seem easy to forget once you listen
I feel cute in the image of the girl who is worried, Please compare the following videos with English subtitles to find out what they mean.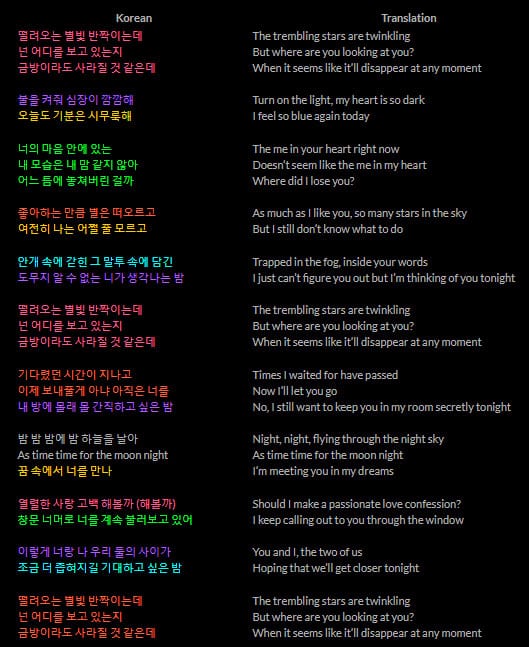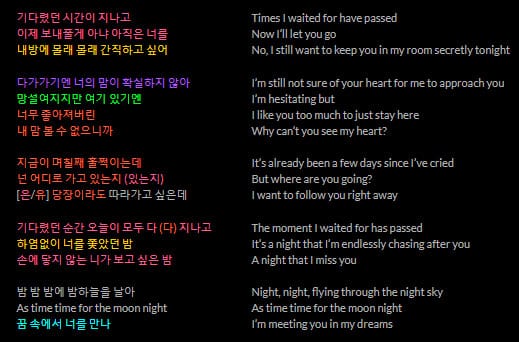 I translated the lyrics of the album 'gfriend – time for the moon night'